07 June 2010
Here they are, folks. Come out for our growing and ever-changing beer selection at both locations!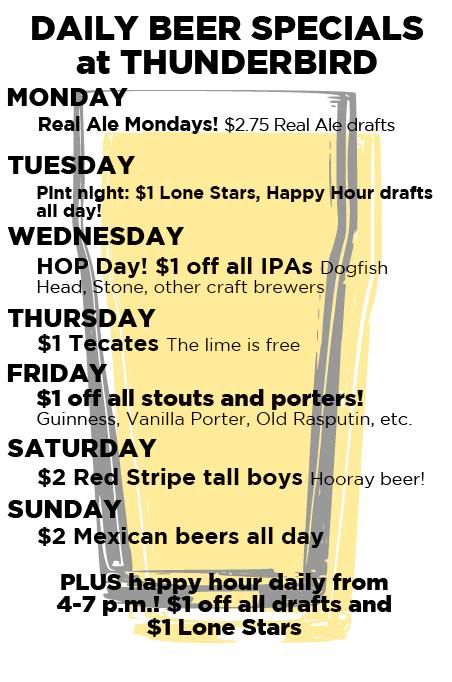 Posted by

Thunderbird
at 5:51 PM
No comments:

06 June 2010
Our featured beer this week at both locations is the Brooklyn Lager Summer Ale. It's a light, crisp beer--perfect for sipping on a patio. It comes off with a light citrusy flavor and a tiny floral aroma--a very drinkable beer.
Posted by

Thunderbird
at 10:28 AM
No comments:

It's true! The just-released "
Rarest of them all
" issue lists Thunderbird as the best coffee shop in Austin. Thanks much to Rare readers,
Alison Narro
for photographing, and coffee lovers everywhere.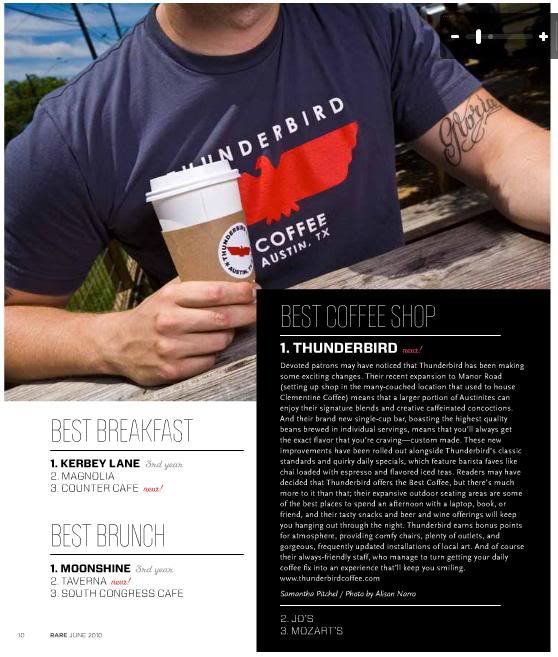 Posted by

Thunderbird
at 10:12 AM
2 comments: