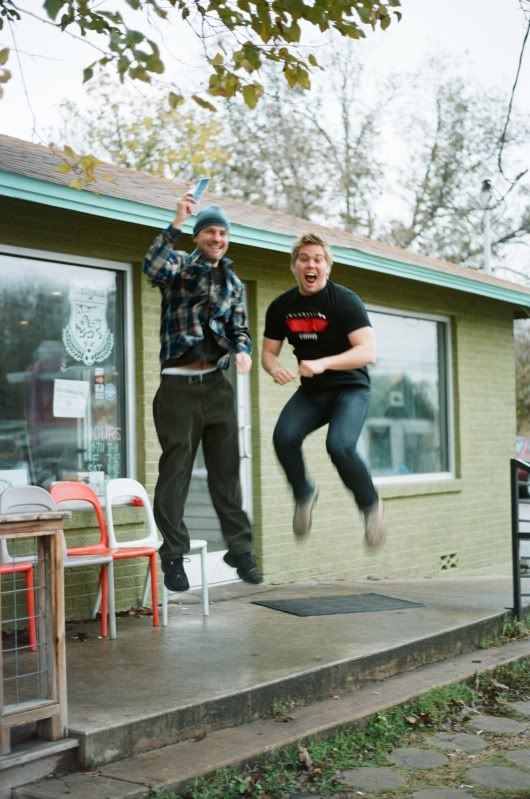 A big merry Christmas to
Paul Parnell
, who won Thunderbird Manor's
$250 gift certificate
this month! Paul is a screenwriter and T-bird regular who lives and works here in Austin. He LOVES our $1 Lone Stars and French press coffee. He's made a ton of friends at Thunderbird and sources say that he's a pretty solid basketball player. Congratulations, Paul!
Sign up for our e-mail list today
, and YOU could be next!
This photograph was taken by Ida Fehrenbach! Ida is part of the Tremendous Family art collective. Ida and the rest of the Tremendous Family are showing their artwork at Thunderbird on Koenig for the entire month of January. Come check out their opening party on January 2 starting at 8 p.m.! See you there! (For more of their work, check out
thetremendousfamilyblog.blogspot.com
)