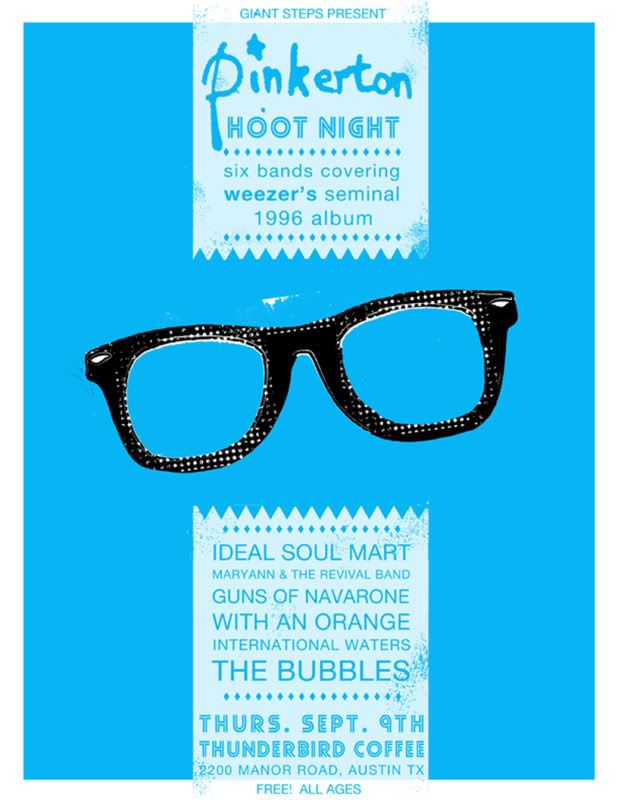 I was driving to Houston a couple months ago and turned on Weezer's
Pinkerton
. I hadn't listened to the full album in a while. This is one of those albums that takes me back to the age I was when I first absorbed it--in this case it was 1996, and I was 15 years old. I listened to this album every day for roughly two years. It only took me a few songs to come up with the idea of a
Pinkerton
hoot night; 15-year-old me was peeing my pants.
Giant Steps got a hold of some of the best bands in Austin to play the entire album (plus a few other songs, b-sides and such) on September 9th, and I hope you'll come and bring your friends.
Oh--this is kinda funny: We tried to come up with a drink special fitting of the band and the album. It turns out that a friend of Giant Steps is a guitar tech for Weezer right now, and we asked him what they drink. "Coors Light," he told us. Well, we don't serve Coors Light, but we will have $1 Tecates on hand. See you there.