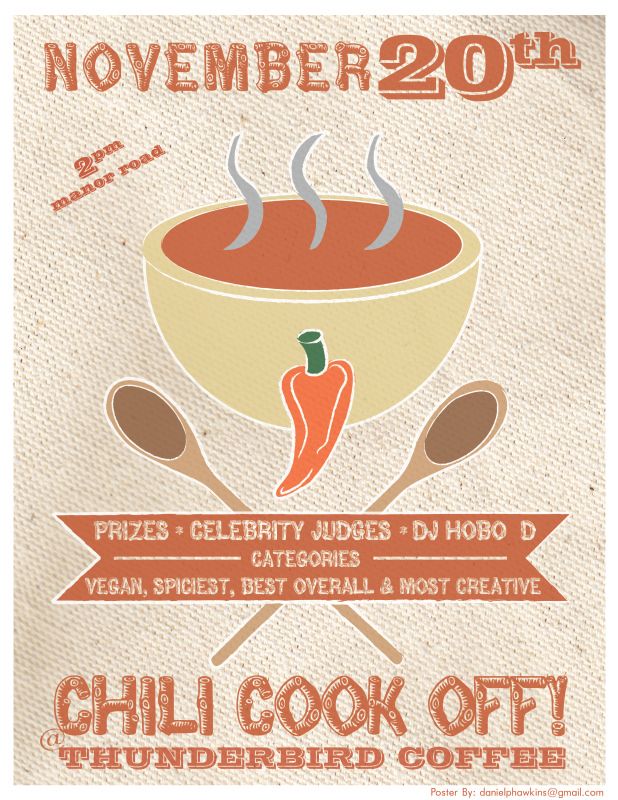 It's coming! Thunderbird Coffee's first ever chili cookoff. November 20, 2 p.m. Here's everything you need to know:
FAQ:
1. You should make one batch of chili, no more than two gallons.
2. You will not need to cook at the event. You should bring a crock pot.
3. Official tasting and judging will begin at 3:30 p.m. Our celebrity judges will work together to determine winners of each category: Spiciest, Vegan, Most Creative, and Best Overall.
4. If you have a table and/or a tent, we advise you to bring it with you. We do have tables, but space is not guaranteed.
5. You may use the "filler" of your choice (rice, noodles, etc.)
6. Be prepared to provide samples of your chili to spectators after judges have tasted all chili.
Entertainment provided by DJ Hobo D!
Prizes by business sponsors TBD.
TO ENTER contact Emma at emma.blauer (at) gmail.com or thunderbirdcoffees (at) gmail.com