After stopping by food-truckopolis I rested for a while and then headed out in search of Portland's other claim to fame: beer.
First stop was
Bailey's Taproom
. With 20 rotating taps and plenty more in bottles, I knew I was going to try something new. This was a cool place with a modern atmosphere and a very helpful bartender.
One of my favorite things about this place is that they served beers (mostly) in two sizes: 10 oz. and 20 oz. The smaller sizes allowed me to try a few different beers without getting super hammered. Here's what I tried:
Golden Valley Black Panther Imperial Stout (McMinnville, OR). Not sure if it's the same thing as
this video
shows, but it was really good: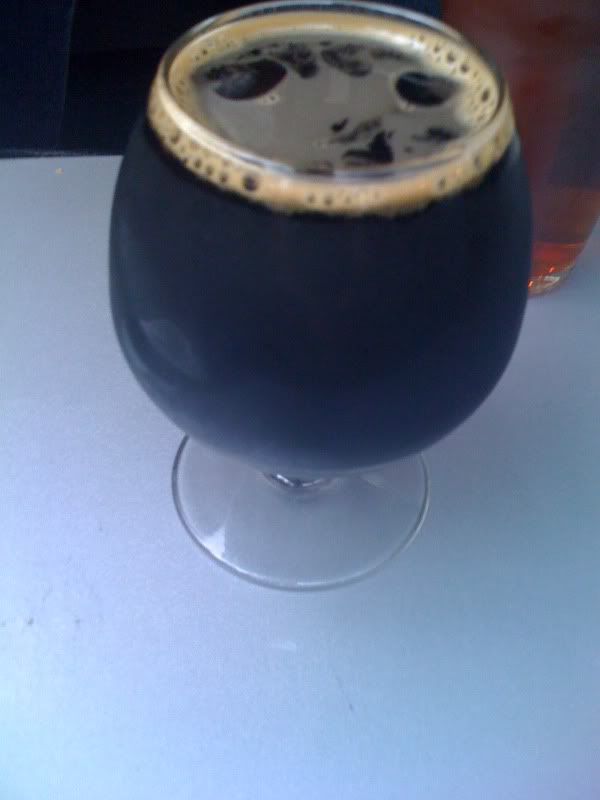 Cascade Lakes Riverside Red (Redmond, OR):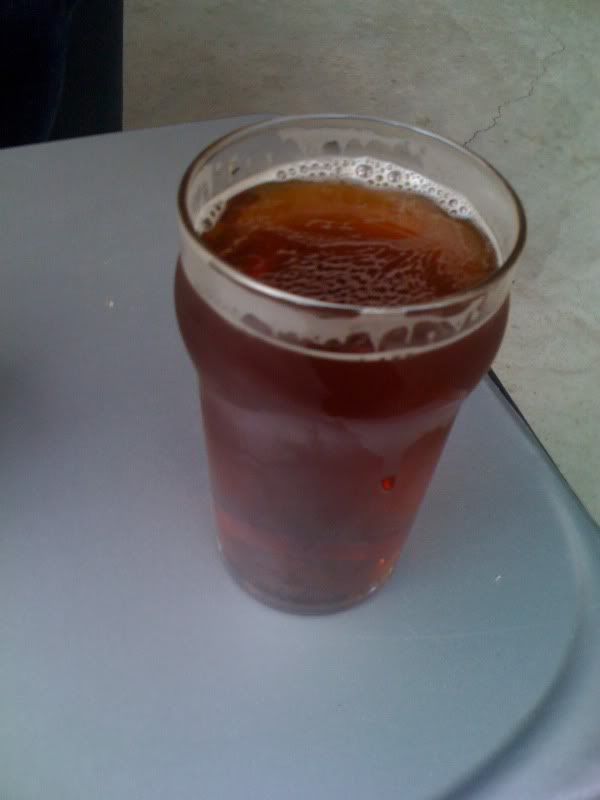 Lagunitas Little Sumpin' Wild (Petaluma, CA). A
new release
from Lagunitas. I liked it: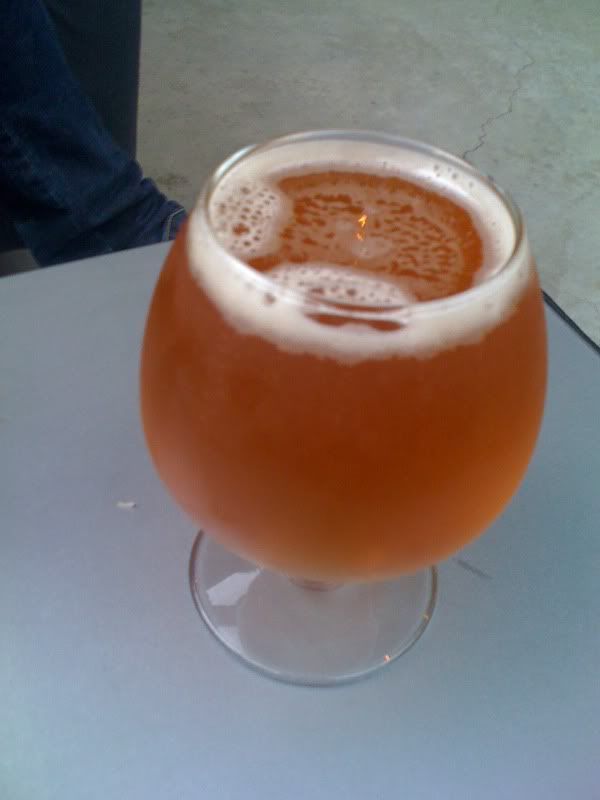 Fort George Working Girl Coffee Porter (Astoria, OR):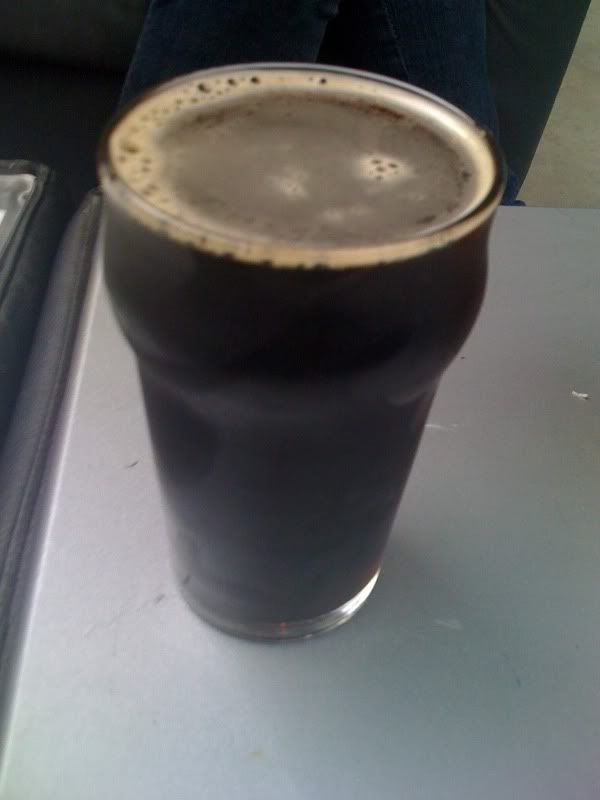 Tugboat Brewing Company brewpub
in downtown Portland was up next. (It's actually right next door to Bailey's.) Really comfy space, friendly bartender, and the menu looked pretty good. Since it was Monday they were doing "Cheers Monday" where if you cheered for everyone who entered and booed everyone who left you would get a free beer (at some point, I got booed before getting a free beer).
Think this one was called the Golden Ale: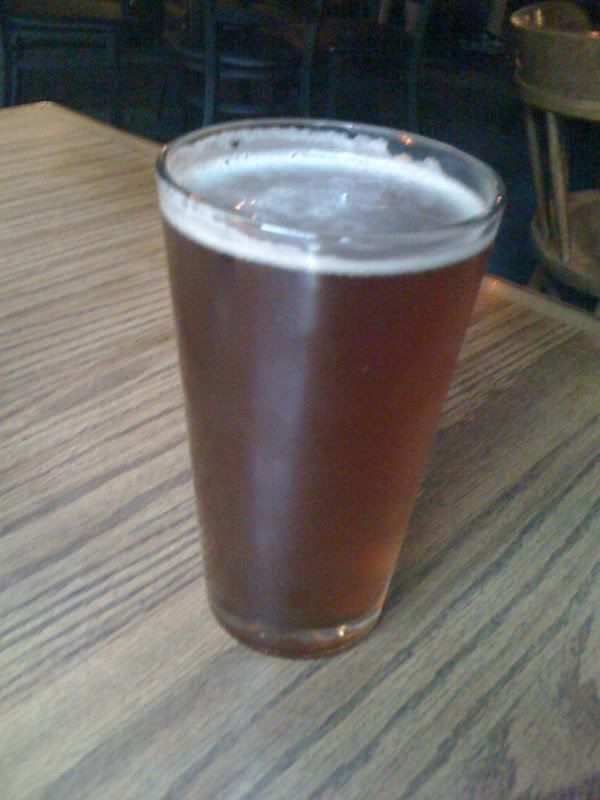 Tugboat's (13%) Chernobyl Stout:
All in all a good evening of beer drinking, still back to the hotel early enough to, well, go to sleep. Day three's all about coffee, coffee, and more coffee. Northwest Coffee House, another Stumptown location, and plenty more coming next.