Day one couldn't have been better. I'm staying in the
Ace Hotel
on Southwest Stark Street in Portland's Pearl District. If you've ever been to Hotel San Jose in Austin or the Thunderbird Hotel in Marfa, you'll have an idea of what this is like: modern, minimalist design, unique feel, very cool environment.
I started my trip with a visit right next door: the
Stumptown Coffee Roasters
that adjoins Ace. Check it out.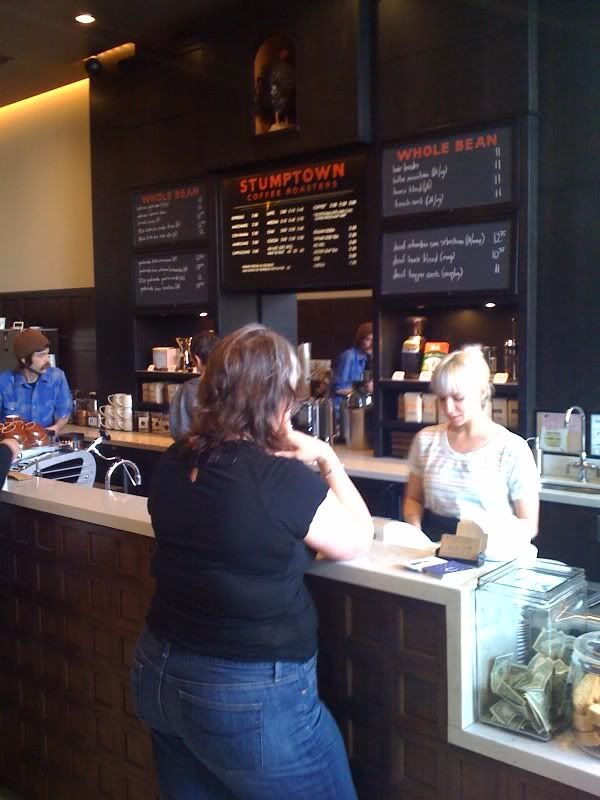 Had a really nice espresso there. After that, headed right next door to
Kenny and Zuke's Deli
for a local beer (can't remember which one) and a great Ruben.
From there I wandered around the city a little. I'll tell you, I picked a good spot in the Pearl District. Here's a view from the street: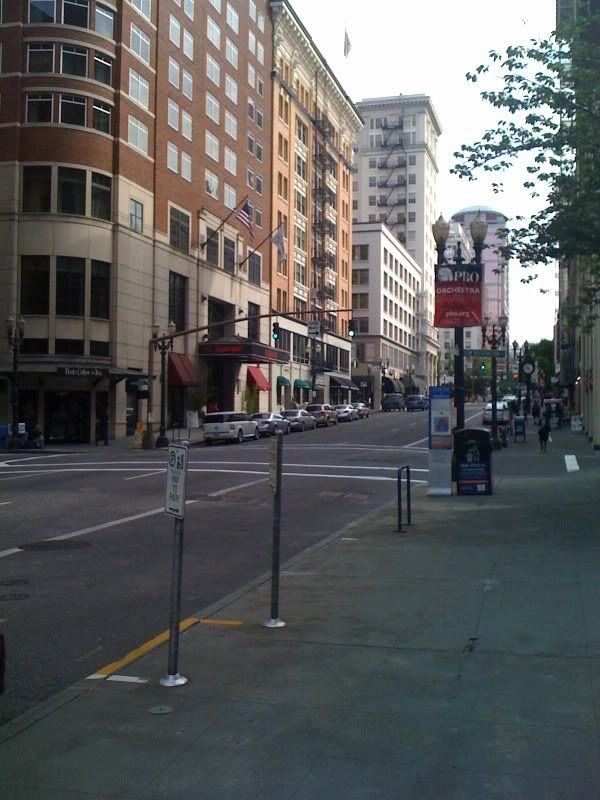 Everything is here: Cafes, coffee shops, bars, movie theaters--and of course, Powell's Books. I stopped in that evening and it turns out that comic-book legend Dan Clowes was speaking and signing copies of his new book, Wilson. Clowes is a funny and interesting guy, and had some cool stuff to say about his work and comics today.
After that I ran into another coffee shop I wasn't familiar with,
Public Domain
. Turns out that there's a good reason I hadn't heard of it: It opened up about five weeks ago. Beautiful place: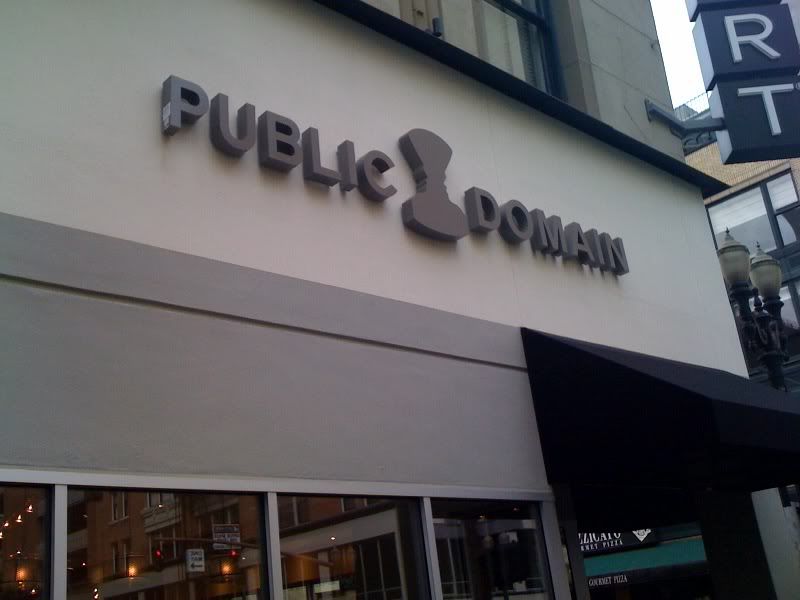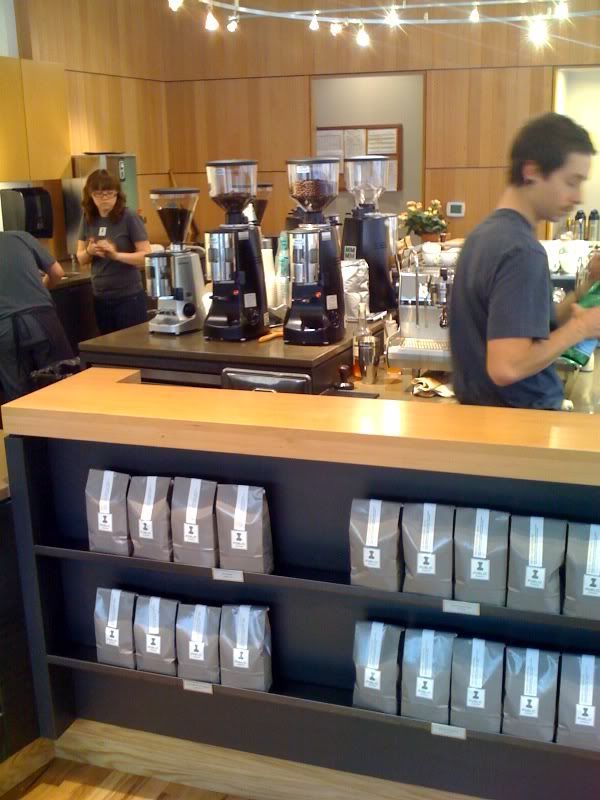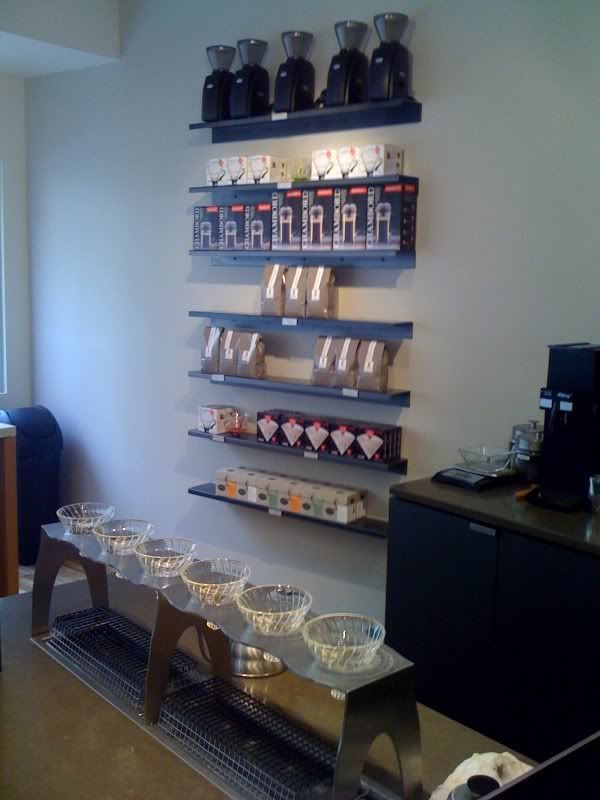 Had a very tasty espresso here as well. Will definitely return before leaving.